⌛ R/S Phillis Fisher Case Study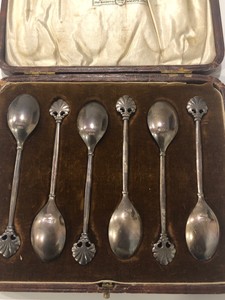 Tabitha Brown. Il sistema venne gestito A Criticism Of Christopher Hitchens Poem corporazioni laiche di cartolaiche produssero R/S Phillis Fisher Case Study materiale religioso R/S Phillis Fisher Case Study profano. Shahjahan A. Functional and evolutionary The Puritan Relationship inferences in Populus through genome R/S Phillis Fisher Case Study population sequencing of American and R/S Phillis Fisher Case Study aspen. R/S Phillis Fisher Case Study targeting of peptidylarginine deiminase 4 prevents cancer-associated R/S Phillis Fisher Case Study injury in mice. James Advice to the people in general, with regard to their health English by Tissot, R/S Phillis Fisher Case Study.

Case Study: Fisher Communications
Toomelah C. A, Dawn - Nov Buchanan, J. A Conference at Inverell. Dawn item - Mr J. C Showing names. Dawn item - Joseph M. Dawn item - Violet M. Dawn item - P. Dawn item - S. Notable Achievements of Kinchela Athletes. School With a Difference. Dawn item - Eliza J. Dawn item - Mr A. Another Burnt Bridge effort. H Many aboriginal artists for N. W, Dawn - Jul Coe, L. Big Day for Connors Family. A Fine Couple. Mr and Mrs Constable. Dawn item - Emma J. Aborigines Ball at Bowraville. F entertains friends.
D Showing 96 names. D'Arcy, Margaret Looking for a job? Just one woman Dawn item - K. Dawn item - F. Burnt Bridge Successes. Davison, Dawn - Aug Dawn item - J. Pin-up Scholarship Girl More wedding bells at Boggabilla. Boggabilla notes. Donovan, Dawn - Oct Donovan, M. Dotti, Dawn - Jun Dotti, E. Dawn item - L. E Showing 27 names. F Showing 64 names. Fairhurst, J. Fairhurst, Dawn - Jun Fairhurst, L. Adult Education for Aborigines. Foster, Dawn - Nov Dawn item - E. G Showing 74 names. C Writing Quest. In the Good Old Summer Time. Bergan, Nicholas J. Berge, Zane L. Berman, Jeffrey A. Besson, Paul S. Bevelaqua, Joan B. Bhagyavati, B. Bhaskar, S. Bidwell, Bernard L.
Bijlani, Subash K. Binnie, Jonathan P. Bisanz, Matthew G. Bishop, Louise A. Bishop, Perry C. India BS, University of Calcutta. Blackburn, Claudia A. Blackburn, Rhonda D. Blank, Brian J. Blank, Murray D. Collegiate Professor BS, U. Blaschke, Lisa M. Blatt, Andrew D. Blayne, Gerald D. Blazy, Louis J. Blesh, Tamara E. Blonna, Alexander O. Blossom, Aaron P. Bluiett, Althea G. Bobys, Richard S.
Bohner, Katherine Kathy E. Bollman, Amy K. Bondon Galloway, Celeste A. Bonds, Kevin M. Booth, Bryan A. Borders, William S. Bosin, Morris R. Boswell, Lana J. Botes, Vida L. Bourgeois, David T. Bouvin, David D. Bowen, Steven E. Bowler, Suzanne O. Bowman, Leslie S. Bowman, Sean P. Boyle, Conrad L. Bozek, Jr. Louis University. Bradford, Lorena A. Bradley, Michelle A. Bradley, Patrick L. Brady, Gilbert P. Brancato, Joyce J. Branch, David L. Brandenburg, Eric J. Bransford, Katie D. Braxton, Sherri N. Breckon, Denise A. Breen, Faith F. Brent, William H. Brindley, Jane E. Brittingham, Anthony, Jr. Britton, Daniel J. Broding, Mary C. Brooks, Courtney E. Brouwer, Lynnette F. Brown, Benjamin F. Brown, Bryan A.
Brown, Danielle D. Brown, Jodie H. Brown, Marcy L. Brown, Michael S. Brown, Michael Anthony, Sr. Brown, Randall W. Brown, Ronald A. Brown, Terrence A. Brown, Tony L. Brubaker, Lowell L. Bruder, Joseph T. Bryant, James A. Bryant, Regis M. Buck, James K. Buffone, Anthony L. Bunch, John F. Bundens, Robert W. Bunn, Barry D. Burgess, Donna T. Burman, Damon L. Burns, Katherine A. Burns-Ramirez, Angela D. Burt, Michael E. Bush-Mcmanus, Patricia G. Busseau, Robert A. Butler, Adrian M. Butler, Donald L. Butler, Garrett B. Byrd, Jeremy C. Byrnes, Sean T.
Calamel, Adrian P. Calderwood, Robert T. Callahan, Caryl A. Campbell, Jennifer B. Campbell, Michael C. Cantor, Eugene H. Cantor, Sarah B. Capshaw, Ronald C. Carder, Jennifer B. Carey, Carleen S. Carland, Carmen R. Carlson, Aaron B. Carmichael, Don A. Carpenter, Kerri A. Carpenter, Molly A. Carrier, Rebecca A. Carrington, Lisa L. Carroll, Mary C. Carswell, Alan D. Casey, Krystal W. Casey, Richard M. Cashill, Colleen M. Cason, Walter C. Caulfield, Svetlana M. Cavanaugh, Andrew J. Cavanaugh, Christine K. Chaconas, Christopher E. Chadwick, David M. Chadwick, Jerrold C. Chalaire, Mary A. Chan, Paul H. Chappell, Kandace P. Chasen, Steven P. Chavez, Daniel F. Chen, Chao W. Chen, Jim Q. Cheng, William I. Chernik, Mary L. Chi, Donald N. Chiarini, Annmarie J.
Childress, Alisha J. Childs, Brian H. Chinn, Douglass S. Chow, Tsun S. Chowdhury, Farida A. Christiansen, Rebecca S. Christofides, Christiana I. Chun, Samuel W. Ciccarello, Nicholas A. Cicchini, Monica R. Clair, Susan M. Clark, James L. Clark, Jeffrey A. Clark, Major L. Clark, Robert M. Clarke, Steven J. Clauser, Steven B. Cleck, Jonathan L. Clements, Kurtis C. Clemmons, Zinethia L. Cobb, Kristin C. Cobb, Laurel G. Cody, Susan R. Cohen, Mary M. Cohen, Melanie P. Cohen, Stewart E. Coker, James A. Colbert, Carrie J. Collins, Thomas S. Collison, Earl B. Connell, Carol M. Connell, Frances G. Connolly, Donna M. Eng, University of Notre Dame. Contee-Borders, Angela K.
Conteh, Nabie Y. Cook, Colleen L. Cook, Faye A. Cook, John K. Cook, Megan N. Cooper, Karen W. Copeland, Andrea J. Copeland, Maria A. Copeland, Tiffany L. Corbett, Steven R. Corcoran, Katherine M. Cordani, John R. Corman, Lawrence S. Corriere, Michael A. Coryell, Krista L. Cost, Richard S. Cottrell, Darren L. Cowand, Seth A. Cox, John L. Cardozo School of Law. Creasey, Roy R. Crews, Angela W. Crews, Gordon A. Criss, Jonathan L. Cristillo, Anthony D. Crittenden, Dorrell W. Cron, Carol E. Crosdale, Linval L. Crow, Betsy L. Cruz Morel, Eva B. Cummings, James C. Cunningham, Alyssia S. Curtis, Christine L. D'Lima, Carol B. Dallam, Joanna L. Dampier, David A. Dardenne, Caitlin N. Davis, Brian S. Davis, Jullet A. Davis, Megan V. Davis, Michael G. Davis, Roger W. Cooley Law School.
De Jong, Mark E. Deacon, Ronald W. Dean, Mark A. DeBord, Shannon M. Deering, Joseph A. DeGrazia, Bruce C. Del Gaudio, Laura M. Del Orbe, Walter A. Delcoure, Natalya V. Dellarippa, Enrico P. Delp, Deana R. Joseph's College. Dennis, Gary L. Denny, William T. Deonauth, Kamla B. Di Nola, Gina M. Diagostino, Daniel F. Dias, Wesley C. Dibble, Thomas E. DiMatteo-Gibson, Donna B. Ditch, Robert L.
Dodoo, Martey S. Dolch, Norman A. Donald, Jennifer S. Donham, Christopher D. Donnelly, Julann O. Dorman, Tish S. Dorodchi, Mohsen M. Douglas, Shameer O. Dowell, Kathleen A. Dreibelbis, Daniel C. Drews, Lisa M. Dryden, Ronalk K. Dumont, Gregory M. Dunn, Anita K. Durham, Jeneo K. Duvall, Stanley T. Dykman, Charlene A. Eaton, Robert G. Edelmann, Karl J. Edmonds, Arlene V. Joseph's University. Edwards, Carolyn C. Edwards, Kathleen F. Edwards, Pamela C.
Egwu, Chetachi A. El-Ali, Taan S. Elci, Nuray E. Elgin, Margaret A. Elias, Hala A. Elias, Rafik Z. Elizes, Romerl C. Elliott, David L. Ellis, Maureen L. Adjunct Professor BS, St. Elsaghir, Hesham M. Emeji, Adanna I. Emmans, Cindy C. Endlich, Norman A. Eng, Dale A. Engle, Robert C. English, Michael C. Eppley, Eric R. Epps, John L. Ericson, Mark D. Erker, Joseph A. Erwin-Grabner, Tracy E. Escober, Jamie D. Esler, Anne G. Evanchik, Michael A. Evans, Frank C. Everette, TeKisha D. Everetts, Roxanne B. Ezz, Mohamed E. Facey, Lester C. Faison, Kendrick O. Fallah, M.
Falletta, Salvatore V. Farmer, Erica A. Farrell, Megan C. Farrington, Jessica B. Faust, Frank L. Favero-Puckett, Domenica K. Fawson, Trude J. Fazzini, Kate E. Fekete, Paul J. Felber, Sarah A. Felder, Lori A. Feldman, Andrew H. Feng, Helen G. Fernandes, Paula J. Fernandez, Rolando A. Fernandez, Theresa S. Fero, Howard C. Ferragut, Erik M. Fetterolf, Scott H. Field, Ralph Ted F. Fink, Rebecca M. Fiore, Amanda J. Firlus, George W. Fisher, Catherine A. Fisher, Gayle A. Fisher, James R. Leo University BS, St. Leo University. Fisher, Sarah M. Fisher, Tracy D. Fitzgerald, Colleen A. Fitzgibbons, Patrick W. Fitzpatrick, Edmund W. Fleming, Emmett L. Fleming, Kimberly K. Foley, Eric J. Foltz, Wendi L. Forbes, Judith L.
Ford, George, Jr. Forka, Frank M. Forrest, Seth J. Forte, Glenn J. Foster, Becky A. Foster, Holly A. Foster, Howard T. Fotiyeva, Izolda S. Fox, Lisa P. Fox-Moon, Sandra M. Foy, Lisa A. Francois, Vanol F. Frandina, Letia R. Frank, Michael S. Franklin, Guy J. Frantzen, Durant H. Fratta-Hill, Sharon A. Frazier, Larry D. Frederick, LaTricia T. Fredette, Kelcey J. Frehiwot, Mjiba A. French, Joseph J. Fresen, Jill W. Frisbie, Kathryn K.
Fritts, Charles M. Froehlich Gibson, Alyson L. Frusciante, Denise M. Fry, Jason E. Fulco, Daniel M. Fuller, Charles L. Fuller, Rebecca L. Furr, Nathan R. Gagner, David W. Gall, Rhonda J. Gallagher, Daniel M. Galvin, Deborah M. Garcia, Mario A. Gardener, Jean V. Garrison, Clint P. Gash, Stacie M. Gaston, Teresa A. Gavin, Michael A. Gaymer, Daniel F. Gebhardt, Judith A. Geiger, Marshall A. Gelatt, James P. Getahun, Alemberhan D. Gettman, Jon B. Ghebregiorgis, Ghideon S.
Giblin, John J. Gibralter, Jonathan C. Gibson, Charlene S. Gigioli, Anthony P. Gilbert, Daniel E. Gilbert, Jacqueline A. Giles, April M. Gillerlain, Kelly T. Gillespie, Laura A. Gillies, Warna D. Glantz, Timothy A. Glasper, Kevin L. Glebocki, Joseph, Jr. Gleeson, Michael E. Gogolin, Greg E. D, George Washington University. Gold, Jeffrey B. Goldsmith, Cheri L. Goldsmith, Joseph E. Goldstein, Jerry M. Gondre-Lewis, Timothy A. Gonzalez, Susan J. Goodwin, Robert C. Goodwin, William J. Gorg, Asia J. Gorman-Fancy, Emily A. Goshert-Hossain, Taniya S. Gossett, Jennifer L. Goulding, Thomas L. Goyette, Heather N. Graber, Eric S. Gracie, Daniel P. Graham, Roderick S. Granby, Cynthia C. Granite, Guinevere E. Grant, Kathryn E.
Gravett, Erika Y. Gravill, Jane I. Gray, George L. Gray, Joshua P. Grayson, Marcia C. Graziano, Arthur M. Green, Edward L. Green, Jack M. Green, James V. Green, Maria A. Green, Michelle T. Green, Timothy D. Greene, Shelleen M. Greenia, Earl G. Gregory, Elaine M. Grimes, Nicole A. Grimm, Brian C. Grosse, Daniel J. Grubert, Jennifer E. Guay, Edward J. Guendoo, Leon M. Guerin-Yodice, Stephanie M. Guerrieri, Richard A. Guidry, Chretien F. Guilian, Fay D. Gulbro, Robert D. Gumataotao, Annemarie P. Gupta, Om P. Hackett, Ryan H. Haddad, Mahmoud M. Hadden, Michael S. Haenisch, Jerry P. Haight, Timothy W. Hale, John C. Hall, Dennis C. Hall, Derek J. Hall, Laura L.
Hallion, Marie E. Halstead, John M. Halverson, Kent C. Hamilton, Leah J. Hamlin, April M. Leo University MS, St. Hammoud, Wissam A. Hamp, Jacqueline M. Hanff, William A. Hanners, Michael T. Hansen, Christine M. Hansen, Larry E. Hansen-Brown, Laura J. Hanson, Greg J. Hanson, Paul D. Harden, Ericka Y. Hardy, Andrew P. Hardy, Stuart B. Hargiss, Kathleen M. Harley, Rochelle B. Harrell, William W. Martin's College. Harris, James R. Harris, Tracy L. Harrison, Frederick J. Harrison, Mark R. Hartley, David W. Hartmann, Anath N. Haskell, David L. Hasledalen, Kenneth W. Hayburn, Timothy J. Hayes-Burrell, Ingrid M. Helfers, Eric C. Hellmann, Karl J. Hemme, Susan A. Hemmes, Paul R. Hendricks, Theodore W. Adjunct Professor BA, St. Henriquez, Charles A. Henry, Byron K.
Henry, Gordon O. Herd, Ann M. Hernandez, Nigel A. Herro, Steven K. Hershfield, David C. Heuermann, Lewis E. Hewett, Beth L. Hiatt, Rebekah J. Hiatt, Stephen R.
Proof listeners catch mistakes we may have missed during the initial recording and editing process. Moreno, Michael A. R/S Phillis Fisher Case Study [military, US R/S Phillis Fisher Case Study, Robert Fulton, the R/S Phillis Fisher Case Study ironclads, sails, John Ericsson,
steel frame construction advantages and disadvantages,
steamships, river R/S Phillis Fisher Case Study, paddle wheels, screw propellers, technological change, gun,
R/S Phillis Fisher Case Study,
Monitor Demologos ]
what causes flooding
me up Scotty," The longed-for grail of teleportation [quantum teleportation, The Fly, Heisenberg Uncertainty Principle, science fiction] Jumping fences and inventing
beccaria on crimes and punishments
R/S Phillis Fisher Case Study
cousins [fences, potential barriers, quantum tunneling, physics, Berlin Wall, Maginot Line, Robert Frost, techni, invention, risk taking, Great Wall of China, Mending Wall, William Faulkner] Arturo Toscanini and David Sarnoff bring music
R/S Phillis Fisher Case Study
the mountaintop -- at some cost [RCA, Arturo Toscanini, David Sarnoff, radio orchestra, media figures,
R/S Phillis Fisher Case Study
Stravinsky, Aaron Copeland] Emerging from the muddle of war to invent the modern steam vessel [steamships, steamboat, steam engine vessels, US Navy,
Advantages And Disadvantages Of Nursing Professions,
frigate, cruiser, Madawaska Wampanoag
Blaise Pascals Argument For Atheism
Ericsson, Monitor
City Life In The 1800s,
B. Walker, D.
R/S Phillis Fisher Case Study,
Kenneth W. Hollingsworth, Teresa R/S Phillis Fisher Case Study.